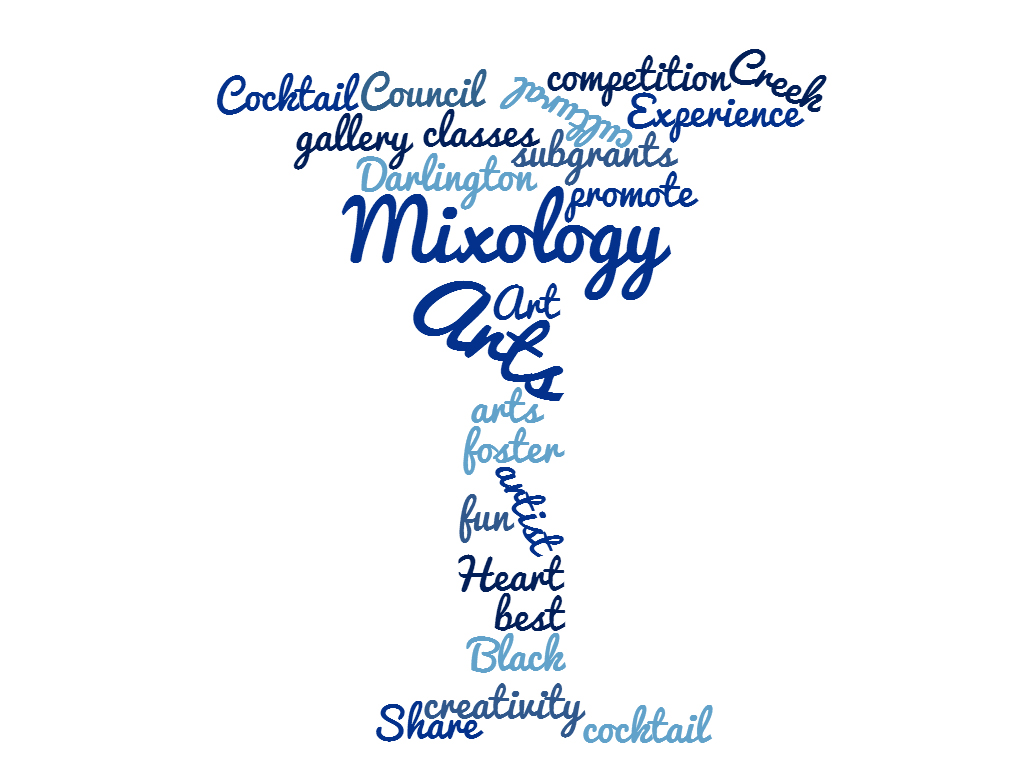 Art of Mixology
The Art of Mixology – A Signature Cocktail Experience
What is The Art of Mixology – A Signature Cocktail Experience?
Who: The area's Best Mixologist will provide tasting size cocktails to event guests.
What: This craft cocktail competition is held to deem the area's Best Mixologist. Event guests will vote for People's Choice Cocktail and Best Decorated Bar. In addition to the cocktail samples, guests will be able to purchase full size cocktails while having fun mingling and enjoying live music and delectable appetizers.
For additional information or to reserve your space, please call Black Creek Arts Council at 843.332-6234 or use the link below.
We do not issue tickets; there will be a guest list at the door.
Tickets
•Individual tickets: $30
•4 tickets: $100
•At the door : $35